OUR WHY…
Why did I start a web design & online marketing agency? Simple, I thoroughly enjoy seeing businesses succeed! I love to hear a business owner excitedly talk about how they went from having lackluster results to suddenly getting so much business they can barely contain themselves. It took me over a decade to figure out what aspect of being a website owner I enjoyed the most, and it turns out, it wasn't making my own websites successful; it was the happiness I brought other business owners in helping them grow. That is why I started Get Us Listed, and that is why I treat even my smallest clients the same as my largest. – Heath Harris (Get Us Listed Owner/Founder)
Billions of people every day around the globe are using the Internet in order to find businesses and we're here to make sure that yours is found!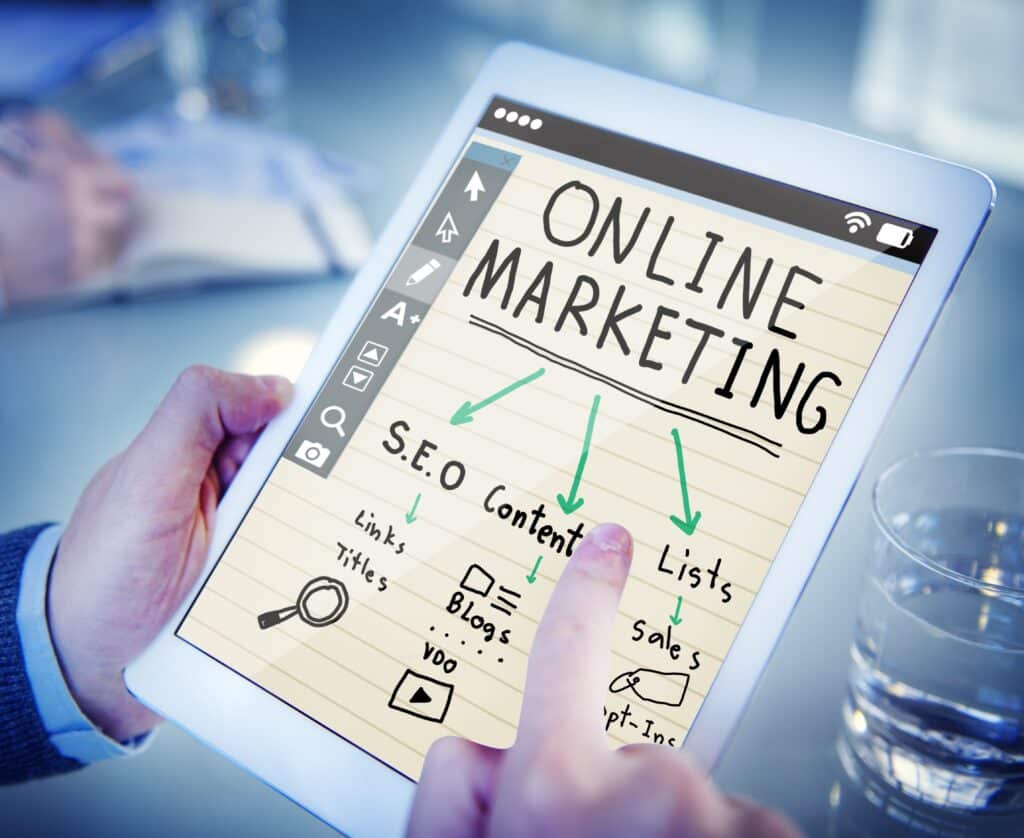 No matter what your business is, you absolutely need to be found online. There could be millions of people passing by your business completely unaware that you've got what they're looking for and are literally just a mouse click away.
Get Us Listed is here to make sure that those potential customers know you exist and that they can find you both online and at your physical location!
What we strive to achieve for your business:
Whether you own a brick-and-mortar shop that is off the beaten path, or you own a website that is not being looked at due to lack of advertising or social media presence, we can help you reach those potential customers by using our 20+ years of online experience and utilize simple but proven techniques that we have mastered.
Physical businesses are closing their doors at record rates across America for the simple reason that most of these business owners have yet to fully utilize the online marketplace in order to drive traffic to that business. We can do this by using a variety of map submissions that will get you on the maps that are currently found on nearly every cell phone in America, as well as get you on well-known sites such as Google, Yelp, Facebook, Twitter, Bing, Foursquare, Yahoo local, and even sites such as Angie's list if you are attempting to list your services.
Not only are we capable of helping advertise your business on social media, but we can also run the accounts for you and make your life so much easier in the process. We can also help utilize those social media accounts in order to drive traffic to both your website that may feature your products, menu, or other information involving your business. Or, we can use this to drive traffic to your physical location.
Running online ads is becoming a nightmare for millions of businesses who are attempting to compete for the same keyword against those who are either thousands of miles away and don't realize their advertising to clients who will never be anywhere near their business as well as  competing with those who are simply using search terms in order to steal business for sites that really have nothing to do with their advertising for. We can help resolve this issue by using our decades of experience in order to target those that are either already near you, heading your way or simply targeting those who were actually looking for what you're selling and not simply buying keywords because they're somewhat similar to the product they are looking to sell.
Getting your website found on search engines such as Google, Yahoo, and Bing is the most important factor in getting found online. In order to achieve this you need to ensure that your website is optimized for the major 3 search engines to find you. We will both submit your website to the search engines and also optimize your current site in order to gain more traffic to your website for the keywords that apply to your business. In order to achieve this it is no small task, this requires experience that even some whom have been in the online arena for years simply do not possess. However, we have mastered the skills required throughout the last decade and feverishly keep up with current alterations to Google's changes in order to make sure we're complying with their current terms of service.
Lastly, and possibly the most important part of the puzzle. We can also work with you in order to create a website that best advertises what you are looking to sell, or share with the world. We generally will achieve this using the most popular content management system online, WordPress. A CMS (content management system) in which we have used for over a decade and features a plethora of free plug-ins that would easily allow you to update your website with or without our help. We can also work with you in order to create a theme based on the color schemes and ideas that you would like integrated into the site. Whether it be a menu for your restaurant, a gallery that includes your artwork, a blog where you can share your thoughts, or simply a page that advertises the pricing for the services that you offer. We can work with you to achieve this and help you obtain even more customers.
So what are you waiting for? Let's work together and get your business some more customers using the Internet!
Our Google Awards and Certifications