If you're a perplexed small business owner looking to increase your online visibility, fear not! The key to unlocking the power of Google is to get your business listed on its platform. Although this may sound like a daunting task, with the right guidance, it can be accomplished with surprising ease. This blog post will explore five essential steps to get your business listed on Google, bursting with opportunities to expand your business's reach.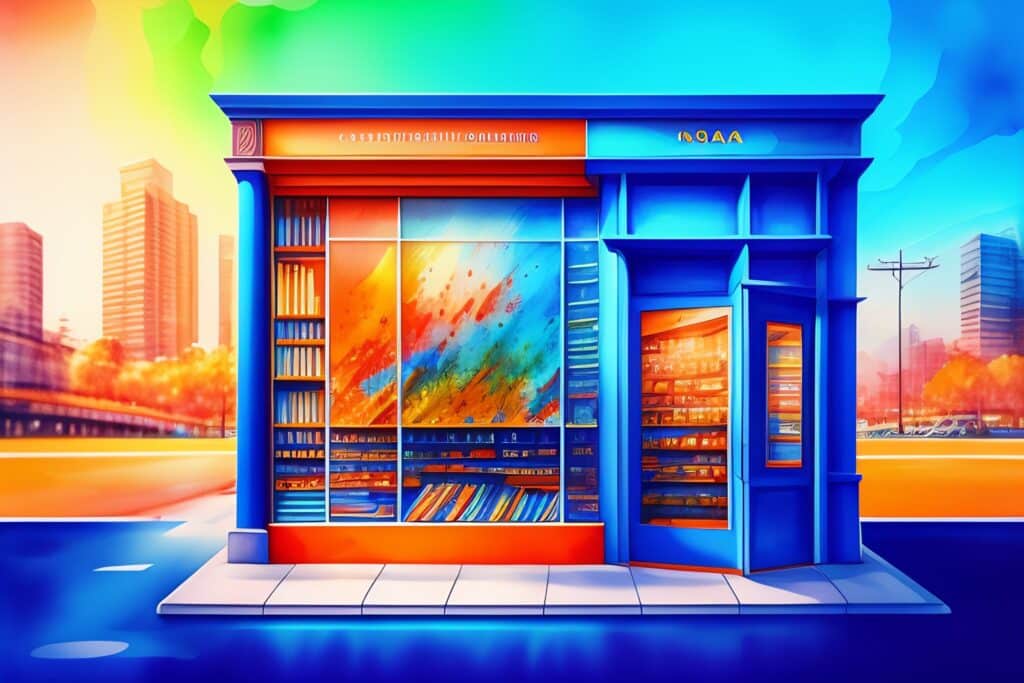 Step 1: Create a Google My Business listing
The first step to getting your business listed on Google is to create a Google My Business listing. This free listing allows you to control how your business appears on Google Search and Google Maps.
Step 2: Optimize your listing
To optimize your listing, add as much information as possible about your business. This includes business hours, address, contact information, and photos. The more information you provide, the higher your chances of potential customers finding your business on Google.
Step 3: Add your business to relevant directories
Add your business to relevant directories to improve your visibility on Google and make it easier for potential customers to find your business. Some directories to consider include Yelp, Yellow Pages, and Angie's List.
Step 4: Get reviews
Encourage customers to leave reviews by adding a link to your Google My Business listing on your website and social media accounts. Positive reviews can improve your visibility on Google, as the platform considers reviews when determining which businesses to list in its search results.
Step 5: Use keywords
Using relevant keywords is the final step to improving your business's visibility on Google. These are the words or phrases that potential customers are likely to search for when looking for a business like yours. Be sure to use these terms when adding keywords to your website and online listings.
By taking the time to create a listing on Google My Business, and then optimizing that listing, small businesses can improve their visibility and draw in more potential customers.
Aside from the five steps discussed in the blog post, what are some other things small businesses can do to improve their visibility online? Check out our articles here about Google My Business and SEO to help increase your online presence.
Small businesses can improve their visibility with Google My Business and SEO. Google My Business (GMB) helps users find your business on Google Maps. You can update your company information, add photos, respond to customer reviews, and more. You can also claim your free listing on [Business Name] Local, which is a directory of local businesses, available to anyone on the web or in the app.
The service includes a website that is tailored to you, as well as online ads so that you can appear at the top of search results. When people search for products or services like yours using Google Search or Maps, it's a chance for you to connect with them. When people visit your website from Search or Maps, it's an opportunity for you to convert them into customers.
What about your business's website?
You paid money to have a website developed to do what Google My Business can do? Not exactly!
Website SEO is different than SEO for a GMB listing. A website can generate a lot more traffic than a Google My Business listing will unless you plan on funneling all your traffic to a listing you don't have total control over. No, you don't own your Google My Business listing, Google does! It's on their service.
This is exactly why we suggest focusing on your main website and relying on GMB as an additional source of leads.
To help drive more visitors to your site through organic search—that is, unpaid, algorithm-driven traffic—you need a search engine optimization (SEO) strategy that goes beyond optimizing individual pages. A holistic approach to SEO considers how multiple pieces of content work together across your site as well as outside factors like social media and backlinks that influence search algorithms. An effective SEO strategy also considers how users interact with your site: for example, by prioritizing fast loading times and mobile friendliness.
One thing you can do to improve your website's SEO is to conduct keyword research and use those keywords to optimize your content. This means including your target keywords in your page titles, headings, and throughout your content in a way that is natural and helpful to users. It's also important to make sure your website is mobile-friendly, loads quickly, and has high-quality, informative content that addresses your customers' needs and questions.
In addition to SEO, you can also use online advertising to reach potential customers. Google Ads, for example, allows you to target specific keywords and geographic areas, and only pay when someone clicks on your ad. Social media advertising is also a great way to reach a targeted audience.
Another way to improve your online visibility is to create high-quality content that positions your business as a thought leader in your industry. This could include blog posts, videos, infographics, and more. By providing helpful and informative content, you can attract potential customers to your website and establish your business as a trusted source of information.
Overall, there are many things small businesses can do to improve their online visibility, from creating a Google My Business listing to optimizing their website for search engines and using online advertising and content marketing. By taking a holistic approach to online marketing, small businesses can attract more customers and grow their business in the digital age.