It's no secret that driving traffic to your website is essential for generating new leads and customers. But with so many strategies and tactics out there, it can be difficult to know where to start. In this business tip blog post, we'll share some actionable tips for creating content that will attract new visitors to your site.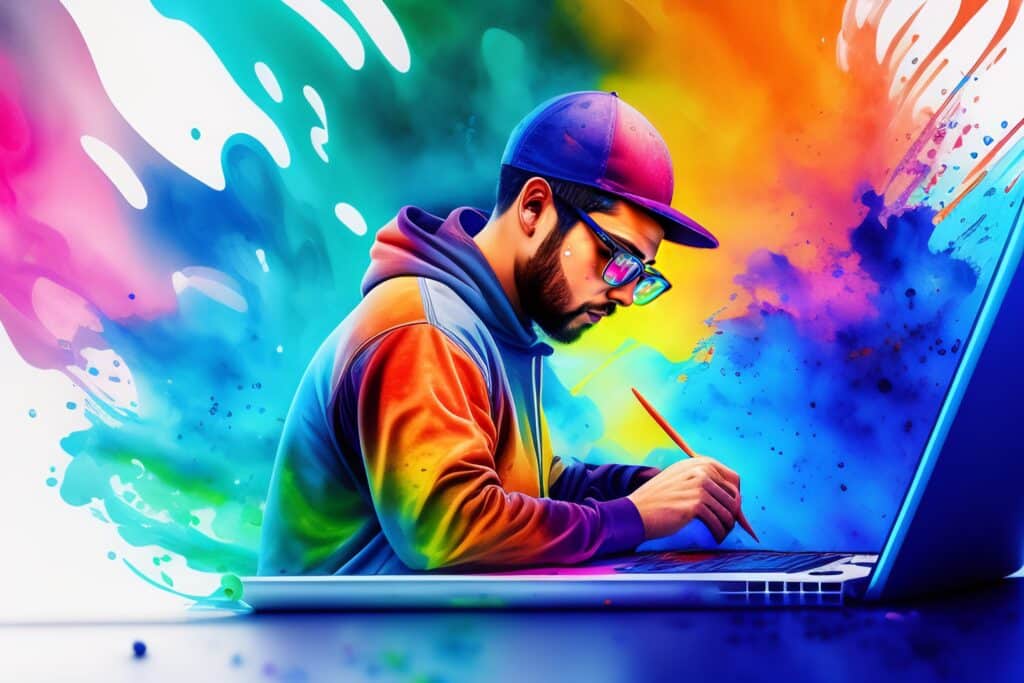 Let's get started and show a few of the tips you may have heard about but didn't investigate any further:
1. Write content that is relevant to your target audience.
If you want to attract new customers to your website, you need to make sure you're writing content that is relevant to them. That means addressing the pain points, needs, and questions that they have. By creating content that is helpful and informative, you'll be more likely to draw in new readers and compel them to take action.
You operate a bakery where muffins outsell cookies by three times. If you would like to balance your monetary results, create content equal in tonnage but different picture-wise: one geared toward baking tips (muffin), and another designed with sights focusing on cookie decorating options tailored to the doable designs of your customers.
By creating content that displays all of your business's available options you increase the chances they will stop by to purchase items you sell.
Side note: Always be sure to take good photos! Whether you're selling driveway sealing services or pastries, good pictures are a great way to drive people to your business.
2. Promote your content through effective channels.
Once you've created content that is relevant and targeted to your audience, the next step is to promote it through effective channels. Some good options include social media, email marketing, and paid advertising. By promoting your content through multiple channels, you'll reach a wider audience and stand a better chance of driving traffic to your website.
You should make use of Pay-Per-Click advertising. You can choose specific keywords or phrases to focus on and apply these when using PPC campaigns, as this allows your content to be picked up quicker by Google and subsequently increase search rankings for yourself. This strategy is recommended to optimize the likelihood of being ranked quickly by Google.
Pay-Per-Click advertising using Facebook, Reddit, and other sources that are tracked by Google as 'social signals' is yet another way to increase the spread of your article and possibly increase your Google search rankings.
3. Analyze your results and adjust accordingly.
Finally, it's important to analyze your results and adjust your strategy accordingly. Keep track of your website traffic and engagement metrics and adjust your content and promotional efforts based on what's working. By constantly tweaking and testing your approach, you'll eventually find a formula that works for your business and drives new customers to your website.
Additional ways to grab the eyes of potential customers:
Is the create content shareable and informative? This means creating blog posts, infographics, and even videos that provide value to your audience and offer something that they can't find elsewhere. Not only will this type of content help you attract new visitors, but it will also encourage those visitors to share your content with their networks.
Another great way to attract new visitors to your website is to participate in online communities and forums related to your industry. By providing helpful answers and engaging in thoughtful conversations, you can establish yourself as an expert in your field and earn the trust of potential customers.
Finally, it's also important to make sure that your website is easy to find and navigate. This means ensuring that your site is optimized for search engines and that your content is organized in a way that makes it easy for visitors to find what they're looking for.
By following these tips, you can create content that will not only attract new visitors to your website but also help convert those visitors into customers.
Just remember that your clients don't have the knowledge or understanding of what you do as you do. Putting things in simple and understandable terms without using terminology that may only be understood by those in the biz, is always the best approach.
Think of your business's website as an ongoing conversation with clients both new and old, each blog post should be written in a manner that allows your viewers to not just feel compelled to come to purchase something, but to return and check out future posts.
Can we help you by creating content for you to review?
A little secret about MOST of the content you see on businesses' blogs… they don't write it! They hire people like us!
The reasons are simple:
Not enough time
Not enough staff
Don't know where to start or what to write
Writing skills are terrible
Our writing services include everything from content marketing to blog posts, white papers, and press releases. We are experts at content marketing and will work with you to create a unique voice for your brand. You don't have to settle for generic, boring, and uninspired content; instead, let us help you differentiate your brand with original and engaging content that will help you establish a reputation for being an expert in your field. By having quality content available on any device, your customers can access it whenever they want – driving more traffic to your website or blog. Our writers understand that writing is not only about stringing words together but also about creating great user experiences.
Give us a call today or quickly schedule a meeting now so you can get the ball rolling and start generating new content that drives new clients.
You also get a free audit of your business's website, what do you honestly have to lose?