When constructing a business website, it is crucial to consider search engine optimization (SEO) from the outset. Regrettably, many small enterprises commit avoidable errors that can limit their position and visibility in search engines. Although SEO is a crucial facet of your website, it may be perplexing to determine where to begin. Our SEO mistakes article on SEO for novices will furnish you with a firm foundation in the basics of SEO. We will explore how search engines function and how you can capitalize on them to garner free traffic. Furthermore, we will elaborate on some prevalent SEO blunders that individuals frequently commit while creating their sites.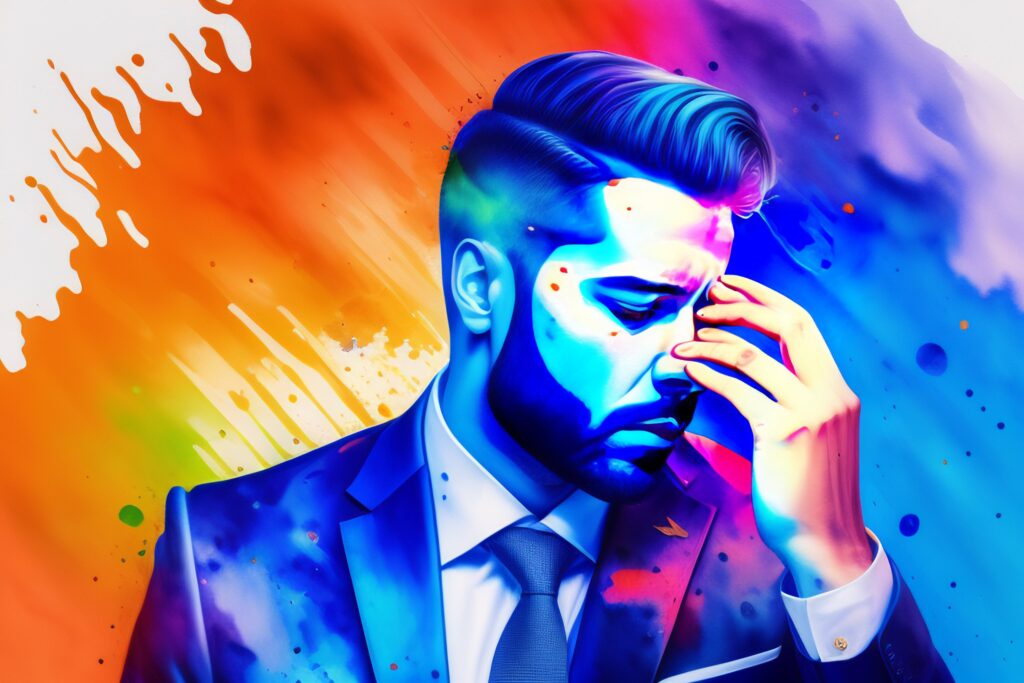 Are you ready to discuss nine of the most common SEO mistakes to avoid? Let's go!
1. Understanding Keyword Research:
Keyword research is the first step of any SEO campaign. Without doing keyword research, you won't be able to optimize your site effectively. Search engines use keywords to find and rank web pages, so to ensure that your page gets found, you need to know what keywords people are searching for. Researching keywords is more than just guessing what people might search for in Google. It's about researching how consumers search in general. If you don't do keyword research before building a site, you'll likely end up with improper on-page optimization and no traffic from search engines at all! Since most people use multiple devices throughout the day, it's essential that your website works well across all platforms and screen sizes. This means that responsive design is an absolute must for any business looking to compete in today's mobile-first world.
Title tags are one of the most important elements in SEO because Google uses them to determine what your page is about. The title tag should be a concise and accurate representation of the main topic and purpose of the page. The length of your title tag will depend on how long it takes for you to capture the user's attention, but for best results stick to a maximum of 65 characters (including spaces). Your title tag should include your target keywords, as well as your location, brand name or company name. Include your target keywords in your title tags. For example, if you're creating a blog post about startups in Silicon Valley, you might use the following: Startups in Silicon Valley – How to Start A Company In Silicon Valley Not only does this tell users what they can expect from that article, but it also helps SEO by including some relevant keywords. That way when people search for "startups in Silicon Valley" you'll be on top of the list!
3. Meta-descriptions:
One of the easiest ways to get more clicks on your website is by optimizing your meta description. Meta descriptions are HTML attributes that help search engines understand what your pages are about. They have been shown to influence click-through rates and can increase or decrease the number of visitors you get from search engines. The Google SEO Starter Guide recommends that you include one of these elements in each page's meta description: Your business name, if it's mentioned within the page One of your target keywords phrases A customer benefit, such as "free shipping" or "fast checkout" Call to action, such as "click here" or "learn more"
Heading tags, also called H1, H2, and H3 tags are titles of different sizes. Headings should be used to improve the readability of a page and make it more scannable. Heading tags are one of the most important elements of on-page optimization. They help search engines understand what's most important on each individual page. Use your keywords in your heading tags, and if necessary, use subheading tags (H4, H5, or H6) for additional information that is not as important as your main heading.
5. Image Optimization:
Images are an important part of any website. They give your page some color, as well as convey emotions and messages to the visitor. However, optimizing images can be difficult if you don't have the right tools at hand. One way to optimize your images is by making sure that they are all relevant to your site's content. If the image is in focus or has a special message, make sure that you include keywords in the title and ALT text fields. You want to make sure that whoever is viewing your site will understand it as quickly as possible.
6. Use keyword-rich URLs:
A URL is the web page address that takes a visitor to where they want to go. For example, if you're selling shoes, and you list them on your site by size, like this: http://www.example.com/women/shoes/size-5-to-7/shoes.html, that doesn't make for a very good URL because it's not easy to remember or share with others. Instead, create a more logical URL that uses keywords instead of random category names: http://www.example.com/women-shoes/size-5-to-7. This makes it easier for people to find your products—and easier for search engines to index the content on your pages and return them in search results when someone searches for "women's shoe size 5 – 7" in Google or another search engine of choice. The final introduction is: Ensure Your Site Works Across Multiple Devices Having a site that looks great across all devices is just one part of the equation–you also need to make sure it works well too!
The final expanded content is:
Websites are often built using HTML which was designed first and foremost for desktop computers (and can look terrible on mobile devices). This problem can be avoided by using Responsive Web Design (or RWD) techniques where the layout of a website automatically adapts itself depending on whether the user is viewing it at their desk or on their phone or tablet etc. Responsive Web Design (RWD) allows you to create a single design for your site as opposed to building separate layouts for mobile, tablet, and desktop users!
7. Content Optimization:
Optimizing your content is important, and so is making sure that your content is well-written, informative, and engaging. The better your content, the higher your chances of ranking well in search engines. Here are a few questions you can ask yourself when determining if you have optimized your content: Is it well-written? Does it flow and make sense? Is it fun to read? Are there any grammatical or spelling errors? Is it informative? Does it answer the questions that people may be looking for based on keywords? Does it provide helpful information and advice to people who may be interested in what you're offering? Is it engaging? Does it keep the reader's attention by providing useful information they want to know about or a story they want to hear more about? Is there good use of graphics or images to break up text and grab readers' attention? Does the end of each section leave the reader wanting more information or wanting to continue reading another section (or chapter)?
8. Filling out Alt-Text fields:
Alt text is the text appearing in a page's image tag and is used to describe an image when it's not visible, such as when you're looking at an image search engine result. For example, if someone was searching for "doggy" using Google Image Search and your site happened to have a picture of a dog on it, that dog would show up in the search results. If you had alt text describing dogs on your website, then Google would display some of that text when the user clicked through to your site. The stronger your alt text is, the more likely it will be picked up by search engines and displayed to users when they click through from one of those search results.
9. Link Building:
There are two main types of links you should be looking to build when optimizing your website. First, there are links that come from other websites. These backlinks are important because they show search engines that your website has popularity and credibility. When you have a lot of backlinks linking to your website, it helps to move your site up in the search engine rankings. For those who are interested in learning more about SEO mistakes to avoid, there is plenty of information out there. Search engines like Google offer several tutorials and blogs on SEO including SEO mistakes to avoid, and you can also find great tips on optimizing your website by taking a course or reading an e-book on SEO.
Be sure to avoid these nine common search engine optimization mistakes, and you'll be on your way to a successful website.
If you're like most of the small business owners that we work with who simply don't have time to learn and integrate all these practices into your business, let's schedule a call and discuss the results of your free audit. Every business is different, so we'll take the time to understand your needs and offer customized recommendations for you. Soon after our call, you'll receive an email with a brief but specific list of action steps that we can take right away to start driving more customers, sales, and profits.
We have decades of experience and knowledge in the field of SEO, let us put that expertise and decades of accumulated knowledge to work for your business today.